The
Complete
Decorating
Solution
for Business
and Residential
Our Painting & Decorating Services
At Dickinson's, we have been providing professional Painting and Decorating services to Construction companies,  businesses, Landlords and homeowners for over 50 years. From small households to big corporations, no job is too simple or complex.
We have a team of over 20 experts ready to work with you and help you with any size project you may have.
Please feel free to get in touch to get a quote or discuss your project.
Request a Quote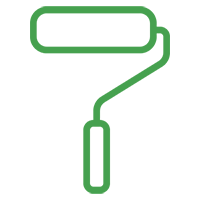 Interior painting
We paint ceilings, walls and woodwork in commercial and domestic environments including those hard to reach places.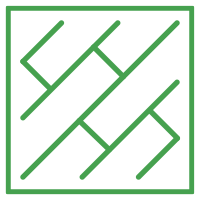 Specialist Floor Paints
Both single and two-pack products to interior floors in plant rooms, garages, factory floors and many more spaces.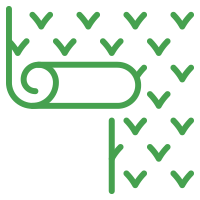 Wallpapering
Including specialist wide vinyls, hanging of printed graphics and mural wall coverings.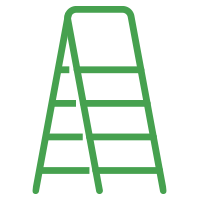 External Works
Works to windows, doors, fascias, soffits, external render and metal cladding to homes, offices, health centres, factories.
Anti-graffiti Coatings
Anti-graffiti coating not only protects surfaces from graffiti but also from scuffing, traffic film, UV degradation, grime and stains. It is a permanent coating, proven to withstand 100s of cleaning cycles without leaving unsightly shadows or stains.
Anti-bacterial Coatings
Application of antibacterial paints to sensitive areas within hospitals, Primary Care Centres, i.e. Operating Theatres and minor Ops rooms, schools.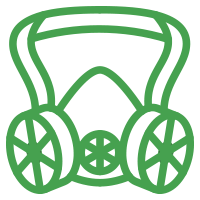 Anti-mould Coatings
To keep environments with high moisture such as kitchens and bathrooms looking fresher for longer.